CATEGORIES
The DCA25 categories include:
HOUSES AND HOUSING
Buildings for habitation: single one-off dwellings, housing developments, extensions and conversions.
NON-RESIDENTIAL
Civic, cultural, education and commercial.
CONSERVATION – The Sir Bernard Feilden Award
Conservation projects of all building types, including The Sir Bernard Feilden Award'. Excellence in sensitive restoration and repair to an historic building. The best conservation project within Norwich will receive the Sir Bernard Feilden award, presented by the Norwich Society.
In 2008, Sir Bernard Feilden made a bequest to the Society to establish an award for the best conservation project in Norwich. Having served in Mesopotamia during the second World War, he saw the sculptured reliefs of the Assyrian hunting lions which were re-created as the lions adorning the entrance to City Hall. The Society appointed a local sculptor, Do Phillips, to produce a casting of one to present as the award, in tribute to Sir Bernard and his international work for conservation. This award has since been presented by Lady Feilden at every event, with the first winner in 2009 being the refurbishment of Cinema City.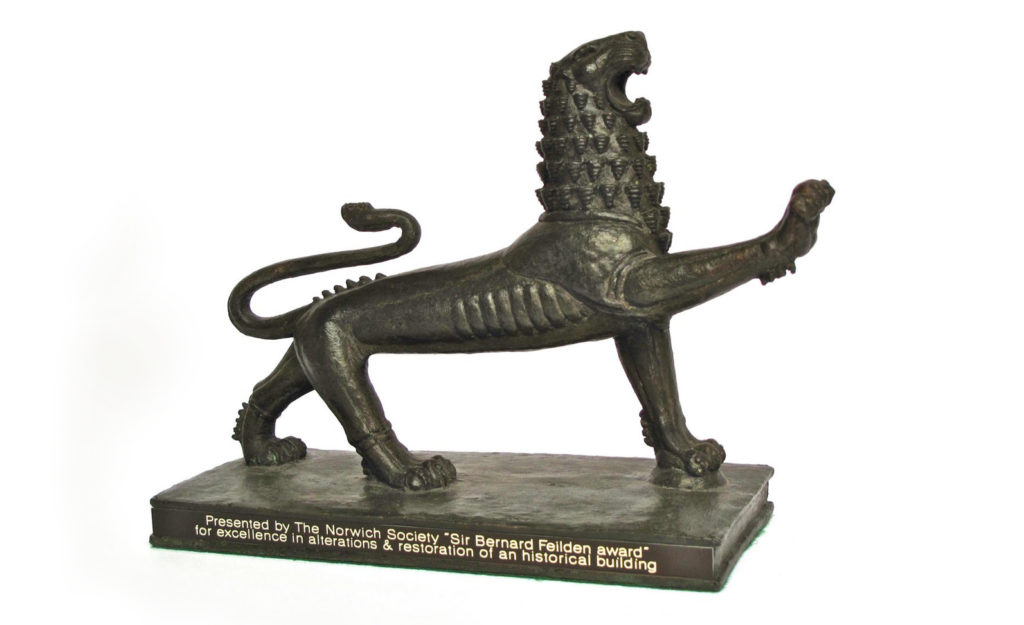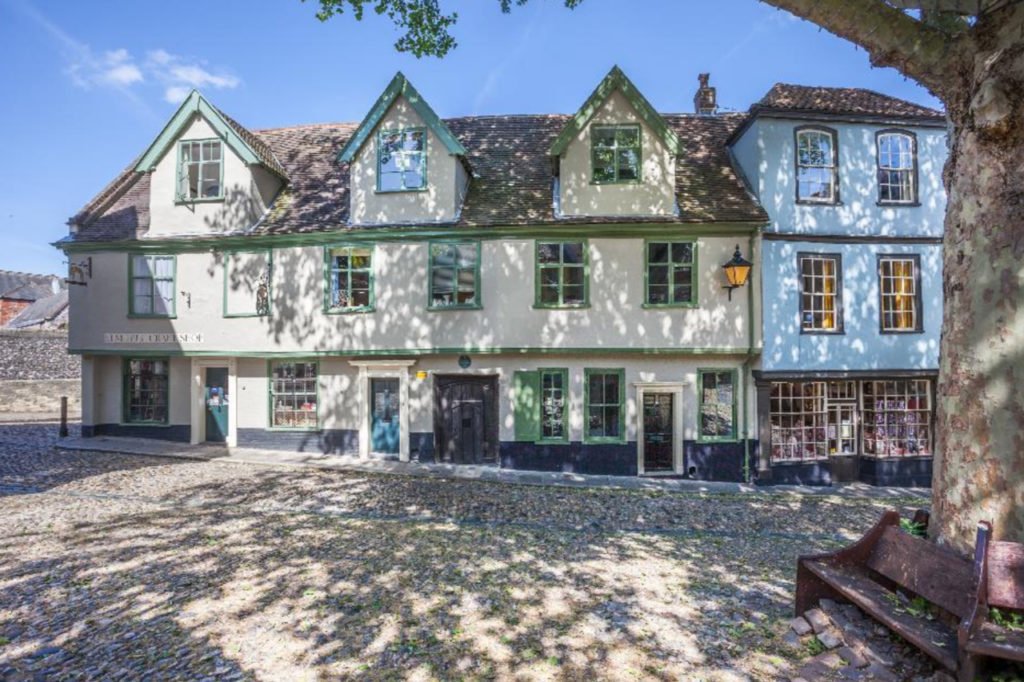 COMMUNITY
This includes buildings and communal spaces which have been nominated by members of the public and/or community groups.
More information on this category can be found on the 'Community Projects' page.
STUDENT AWARD
An Award will be made for the best design work by a student studying architecture at NUA.
SUSTAINABILITY
The environment and climate change are issues of increasing importance. The project from all categories which best demonstrates excellence in sustainability will receive a special award.
ELIGIBILITY
The 2023 DCA welcome all types of building and community projects. Nominating persons can be from the design/client team or a community group. Nominated projects must be located in Norfolk. The projects should have been completed (or substantially completed) between June 2021 and May 2023. If a project falls outside these dates but has not been previously submitted for consideration please contact the DCA committee via this website so that they can advise accordingly. A nominated community project can be either a new physical structure/space or an ongoing communal enterprise taking place in an existing/adapted structure or space.
For the purposes of the awards the word 'project' includes any structure whether new, re-used, retro-fitted or refurbished, converted or conserved; or any significant public realm project, such as streetscape works, new or restored parks, etc.